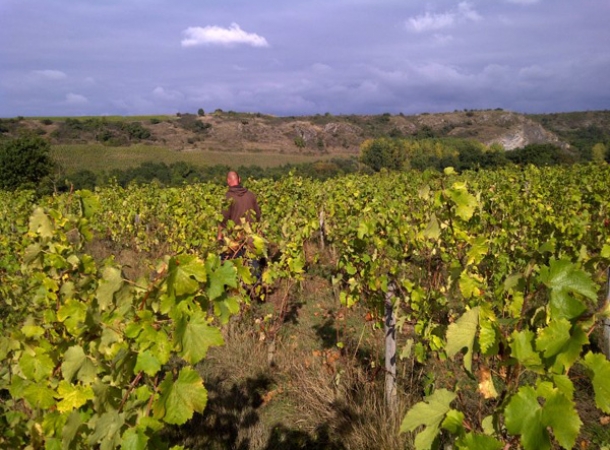 The wine-growing region
Our vines are in the region where the appellations are "Anjou Villages" and "Coteaux du Layon Villages".
Saint-Lambert-du-Lattay is situated in the Maine-et-Loire on the left bank of the Layon, a small tributary of the Loire. It is one of the six municipalities belonging to the appellation "Coteaux du Layon Villages" along with Beaulieu-sur-Layon, Faye d'Anjou, Rablay sur Layon, Rochefort-sur-Loire and Saint-Aubin de Luigné.
Our winery covers 15.6 hectares, 3 hectares of which are planted with young vines, 8.5 hectares of Chenin, 4 hectares of Cabernet Sauvignon and Cabernet Franc and of some areas of Gamay, Grolleau Noir, Grolleau Gris and Chardonnay.  Our fields, all within one kilometre of the cellar, are planted out at a ratio of 5500 plants to a hectare. Since 2007 we have also been working 48 ares of Savennières.

A Chenin vine 27th May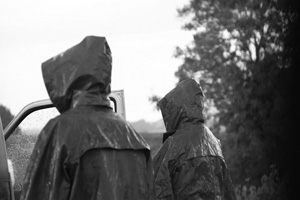 The climate
Our climate is temperate, without extreme variations in temperature due to  the proximity of the Atlantic Ocean.
Although the amount has varied somewhat in recent years, the average rainfall is relatively light, about 600mm a year.
The slopes are exposed well and ventilated.
Thick autumn morning mists favour the growth of the Botrytis cinerea on the white grapes. The Chenin grape is a sturdy variety which stands up very well to the humidity.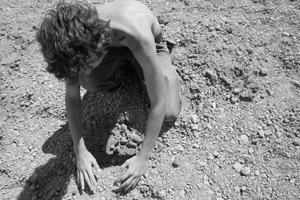 The soil
The "Coteaux du Layon" are situated on the fringes of the Armorican Massif.

The "Anjou Noir" bedrock is composed of metamorphic, sedimentary and volcanic rock, shale and sandstone. Tectonic plate movement around the Layon fault produced the rise in the lands which form the banks of the river.  The fields on the slopes of the north banks are now called "Coteaux du Layon".

The shallow soil on our lands is mostly composed of shale and sandstone covered with differing amounts of clay.

An orchid