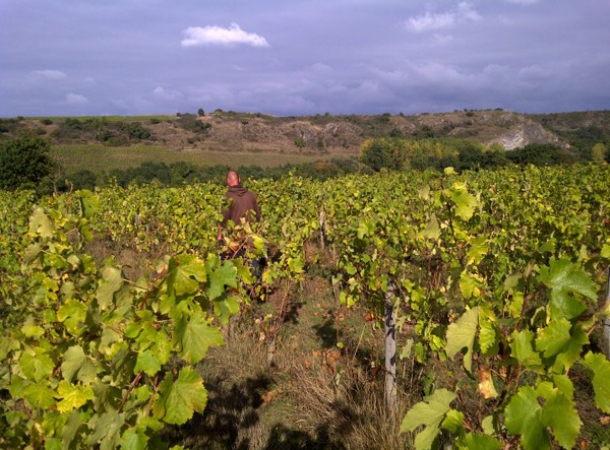 Vineyard
Our vineyard is in the area of appellation Anjou Villages et Coteaux du Layon Villages. 
Saint Lambert du Lattay in Maine and Loire is located on the left bank of Layon, a small tributary of the Loire, and is part of the 6 communes bearing the appellation Coteaux du Layon Villages.
 The others are Beaulieu sur Layon, Faye d'Anjou, Rablay sur Layon, Rochefort sur Loire and Saint Aubin de Luigné.

Our farm has 15,60 hectares, 8.5H Chenin, 4H Cabernet sauvignon and Cabernet franc, and a few parcels of gamay, Grolleau noir, Grolleau gris and chardonnay.
 Our plots are planted at a density of 5500 feet per hectare and are located on a 1 km periphery around the cellar.
 We have also 44 ares in Savennieres since 2007.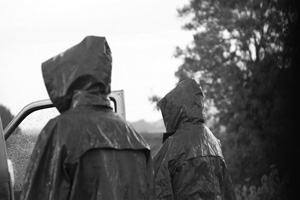 Weather
We are in an area under oceanic influence,
tempered with relatively small temperature differences 
due to the proximity of the ocean.
The low rainfall, although slightly modified in recent times,
is generally around 600 mm / year.
The hillsides well exposed are well ventilated.
The thick mists of autumn mornings favor botrytis.
Chenin is a robust grape that supports moisture very well.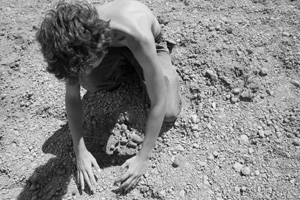 Terroir
The Coteaux du Layon are located on the outskirts of the Armorican Massif. Black Anjou is composed of metamorphic, sedimentary and volcanic rocks, shale and sandstone. The tectonic movements around the Layon Fault caused an overlay of the terrain to the north of the accident now known as Coteaux du Layon. The shallow soil of our patches is composed mainly of shale and sandstone with more or less clay on the surface.